A selection of my works can be seen in Gallery Nu Art & Design  in Woerden.
At Nu Art &Design you enter a world where designer furniture goes hand in hand with versatile art. The drive and personal approach make visitors feel very good.You will experience very pleasant combinations of shapes and colors.
Here's my interview at Nu Art & Design. (in Dutch)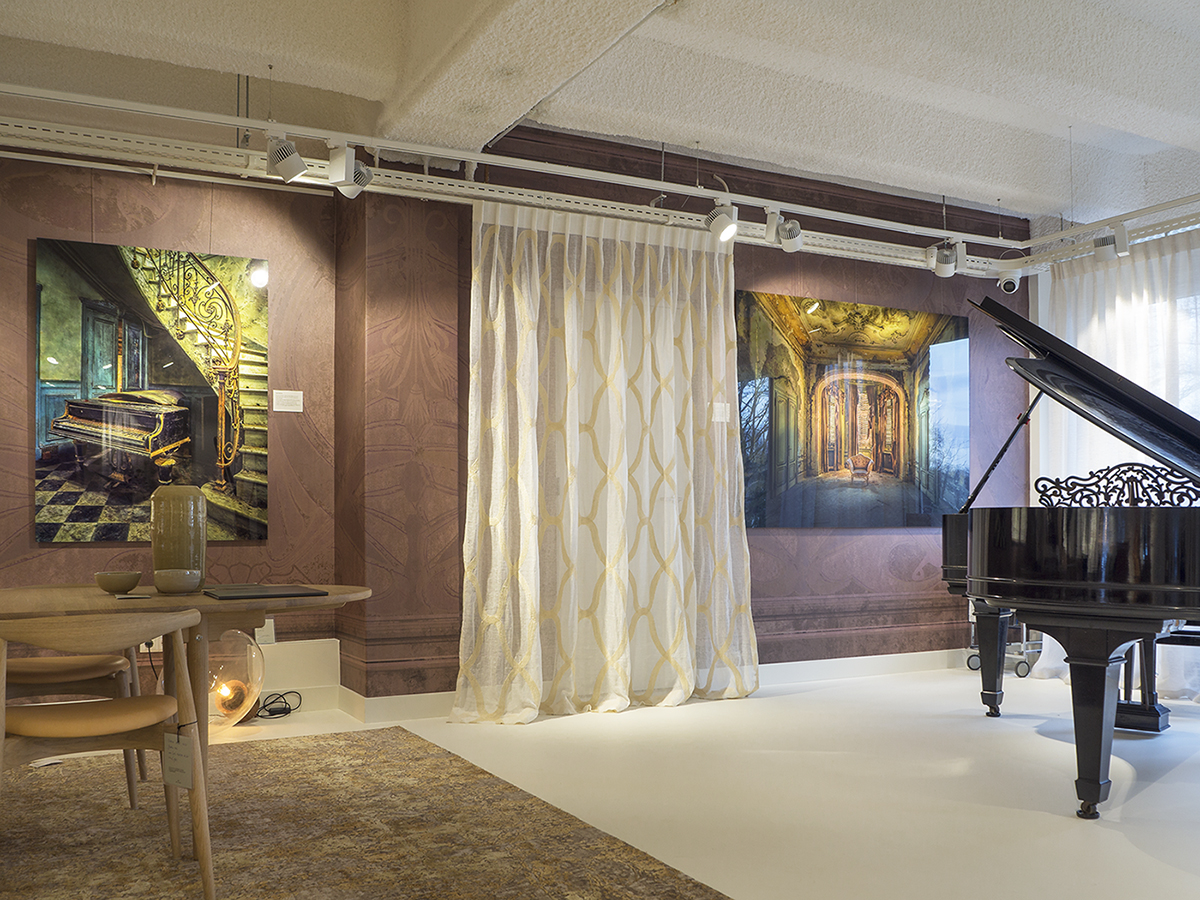 BALTHASAR in Brussel
Belgian and international creative collections of Art, Photography, jewelry, design and fashion.
In the Galerie Raadhuisstraat 3 there is a presentation of my work "Lost Melody", "Chapel in the village" and "Stairway to the light".
Raadhuisstraat 3 in Breda is a STORE with a special beautiful collection of special and exclusive fabrics, materials and wallpaper brands form the basis for creating an ideal atmosphere.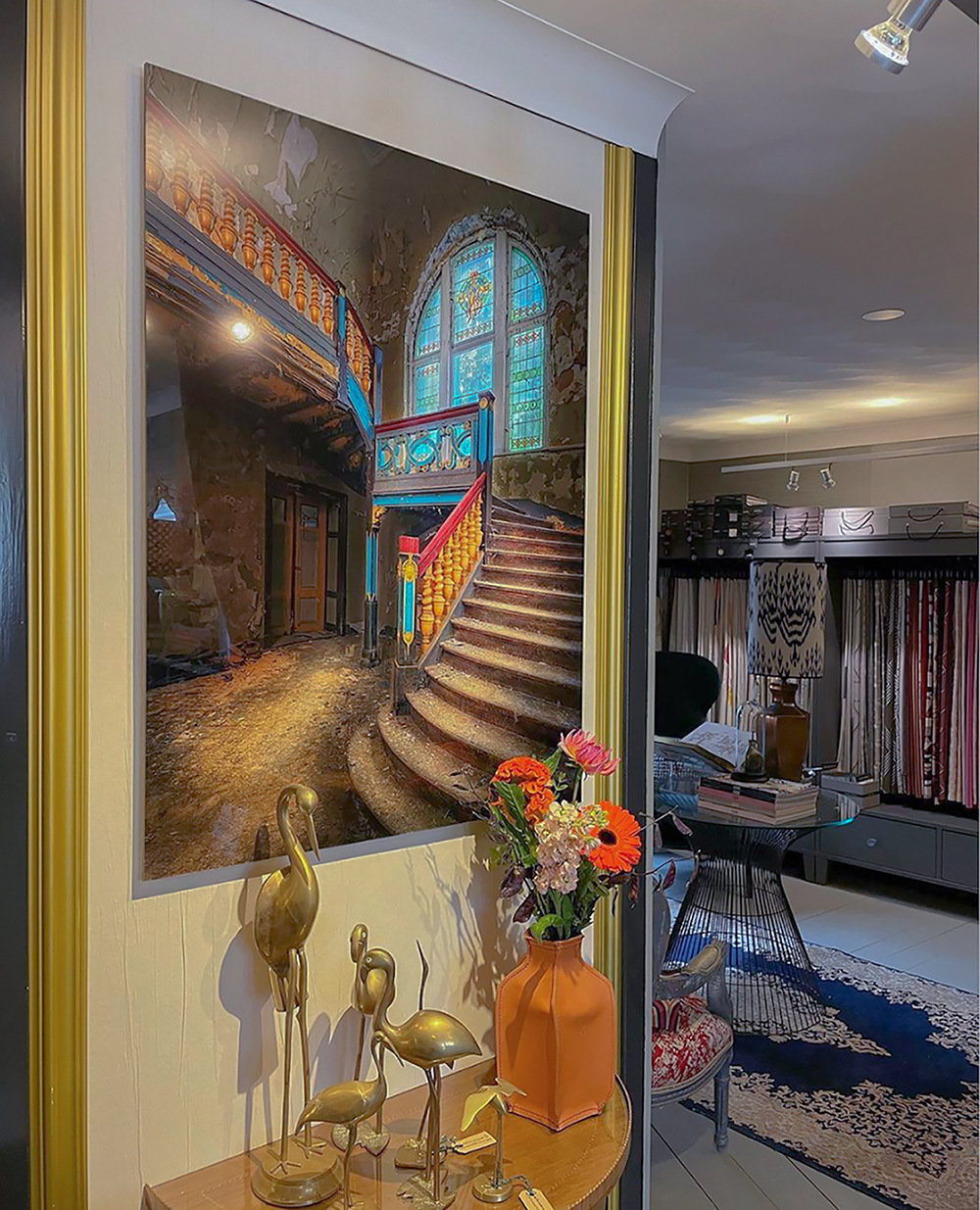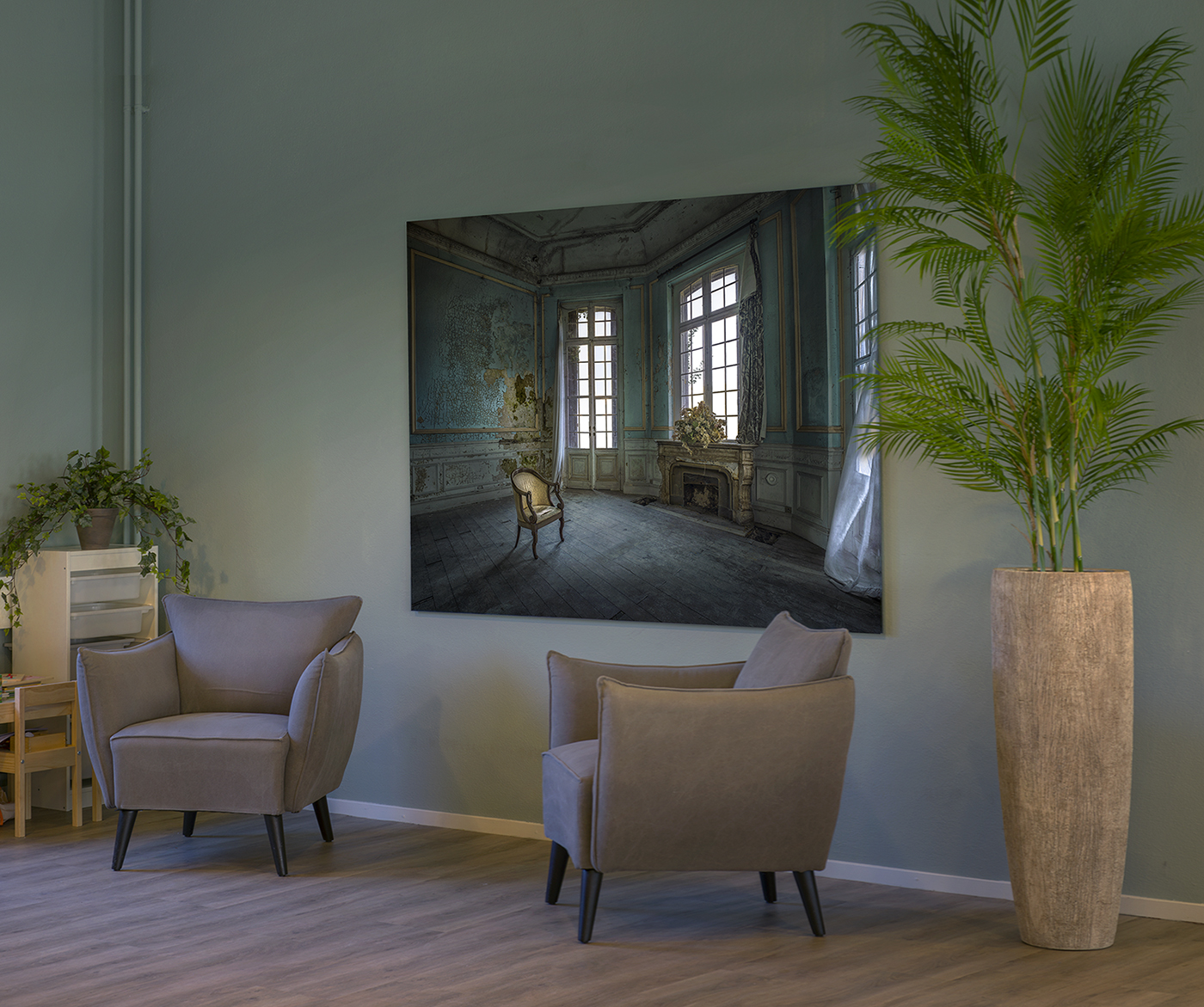 My portfolio, as you will find on this website, is also available in deluxe book form. "The Magic of Decay" comes in a generous size, with hard cover and thick glossy pages.
Order the portfolio via this via deze photo ordering link